At Untonne, in addition to offsetting your carbon footprint, we also want to raise awareness of the actions you can take to directly lower your emissions.
Here are three key principles for lowering your carbon footprint related to food:

1. Eat Lower on the Food Chain for 50% CO₂ Reduction
Across the globe, meat accounts for over 50% of all food emissions. The biggest impact most people can make is to eat less meat (especially beef), dairy, and eggs. This is a gradual process for most people as they learn how to cook healthy and tasty meals from a protein-rich plant-based diet.
✓ Bonus Tip: Cut out meat one day a week ("Meatless Mondays"), meat before dinner, or meat altogether and replace with fresh local produce from a local farm.

2. Eat everything you buy for 25% CO₂ Reduction
It is estimated that 25% of the food we buy goes to waste in the U.S. We could eliminate a good chunk of our carbon footprint by eating everything in the fridge.
✓ Bonus Tip: Try to follow the "first in, first out" principle - in other words, eat the oldest food first.

3. Buy local for 10% CO₂ Reduction
Buying locally dramatically reduces transportation emissions associated with food compared to being shipped from another state or country, where they are processed, packaged, and sold.
✓ Bonus Tip: Buy from a CSA to cut out several parts of store-bought food's carbon footprint.
By taking these actions together, you can cut down your carbon footprint by about 2 metric tons per year, or roughly 10% of the average American's carbon footprint. But what about the other ninety percent?
That's why Untonne is here. To help reduce emissions equal to the other 90% of your carbon footprint while you work on direct emissions reductions. Check out our plans!
Farms We Partner With
Last month, Untonne participated in an event hosted by the Pacific Northwest Community Supported Agriculture called "Share Fair" which brought together dozens of farmers to showcase their sustainable agriculture practices and beautiful produce alongside hundreds of potential Community Supported Agriculture (CSA) buyers.
I wish I could sign up for them all, but here are several CSAs we have participated in over the years that can give you a sense of the diversity of products and seasons you can sign up for: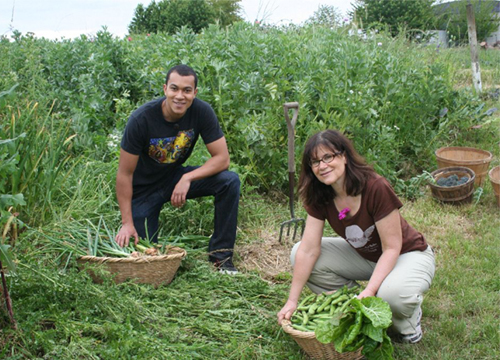 La Finquita Del Bujo ("The Little Farm of the Owl")
A family-run farm located just 15 miles west of Portland. Their season kicks off on April 16th, with full and half shares available for pickup at the farm or in Portland. Check them out.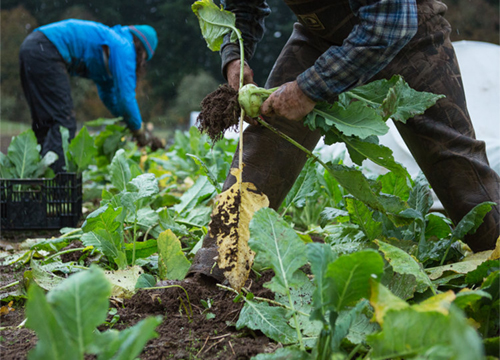 Full Plate Farm
Even though they only supply in winter, it's good to know you can get fresh seasonal produce year-round. Sign up for their newsletter and be reminded to sign up next fall! Check them out.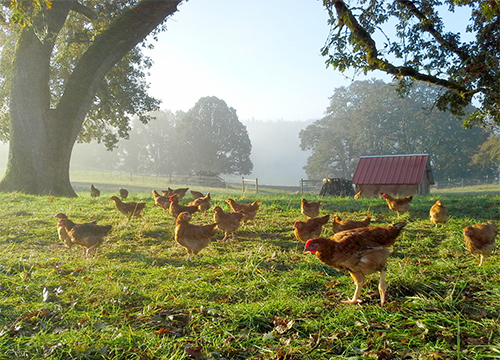 Moomaw Family Farms
For those of you looking for a more sustainable meat source, Moomaw offers a Pastured Meat CSA with chicken, pork, lamb, beef, and home delivery from Portland to Salem. Check them out.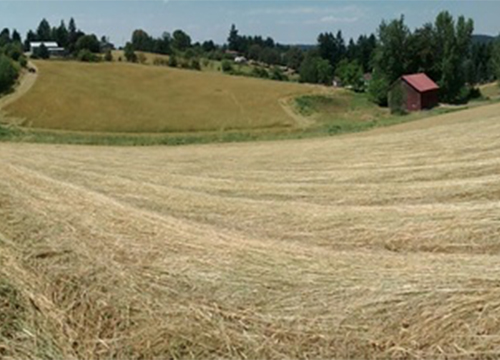 Barn on the Creek Farm
This farm focuses on small flocks and happy chickens, delivering eggs seasonally when the animals produce. These otherwise vegan farmers take fantastic care of their chickens. Check them out.
If you need a different farm, check out Pacific Northwest CSA or National Local Harvest to find a farm that best suits you!
Food and Carbon Resources
Finally, if you want to keep researching food and your carbon footprint, here are a couple of resources we found compelling over the last few years:
Kiss the Ground: Documentary narrated by Woody Harrelson that goes deep into no-till soil and the role of animals in agriculture in a very balanced view.
Regeneration: This book by Paul Hawken has excellent information on things like "Regenerative Agriculture," which has the potential to heal lands and draw down emissions. Many small farms like CSAs care a ton about regenerating the land and growing food in ways that have a lower carbon footprint.
Our World in Data: Check out articles like this that look at the data of how much carbon is in the food we buy.